sales@ajsw.co.uk | +44 1530 831191
Practical Engineering Solutions
We have been established for over 50 years and have built a reputation for serving the quarrying industry.
We manufacture a chrome carbide wearplate and undertake a bucket refurbishment service. We supply a large range of hard castings, we have a manganese hardfacing service to reduce the operating cost of these components. We also offer environmental services, we produce vehicle wheelwashers, haulroad and stockpile damping systems and supply a large range of water sprays to suit many applications.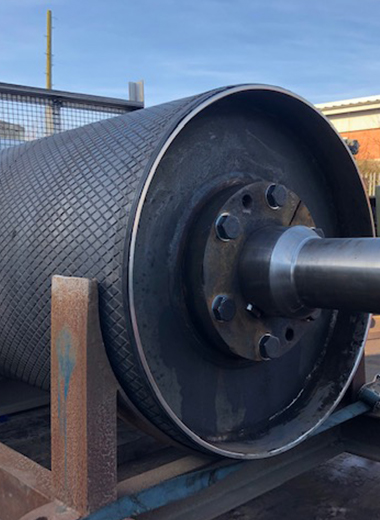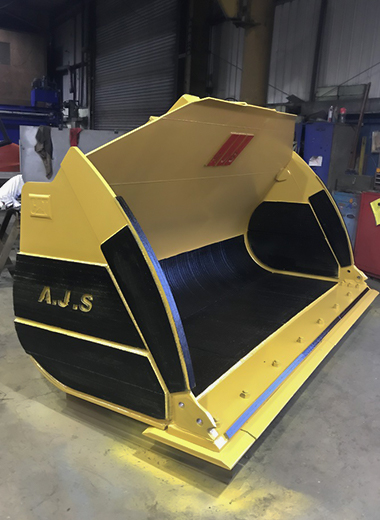 For The Material Handling Industries
We can provide a wide range of plate work chutes to suit the customer's needs. Anything from a complete new chute section to replace existing worn out items or site repairs to existing plate work chutes.
Fabrication Plant Equipement
Our experience enables us to design and repair complex fabrication for specific machinery used in a variety of industries.
Complete wear package designed, manufactured and fitted. We will give you the lowest possible cost per tonne handled on new or refurbished equipment
With mobile line-boring equipment, worn and elongated holes can be welded and accurately machined out to OEM specification on-site, preventing costly downtime for your plant and equipment.
Our environmental solutions have been employed in many material handling situations such us: brickworks, quarry plant, and recycling.
Abrasion Plate Fabrication
Our abrasion plate is quenched and tempered to a high degree of hardness thus in a great number of constructions its use will lead to a substantial increase in service life.
Plasma Profile Gas Cutting
With plasma profile cutting service we can manufacture Wear Plate products to your exact specifications. Our fully equipped workshop enables us to provide you with the perfect replacement part to suit your specific item of plant.
Manganese Hardfacing Alloys
An application of A J Specialist Welding manganese hardfacing materials in the proper pattern can result in wear patterns that come very close to the optimum.
Manufacture of Wheelwashers
We offer a range of spray configurations to suit specific requirements featuring automatic start, water recycling, pressurised wash-down hose and extra storage.
Abrasion Resistant Wear Plates
Highly resistant long life wear plate which has proved extremely successful in reducing maintenance costs and component replacements. The abrasion resistant plate can be supplied in standard strip and plates or manufactured to your individual requirements.
Need Help with Industrial Solutions? We Are Experts!