We specialize in digger bucket repairs, manufacture and servicing providing UK and Worldwide services.
A J Specialist Welding will give you the lowest possible cost per tonne handled on new or refurbished equipment.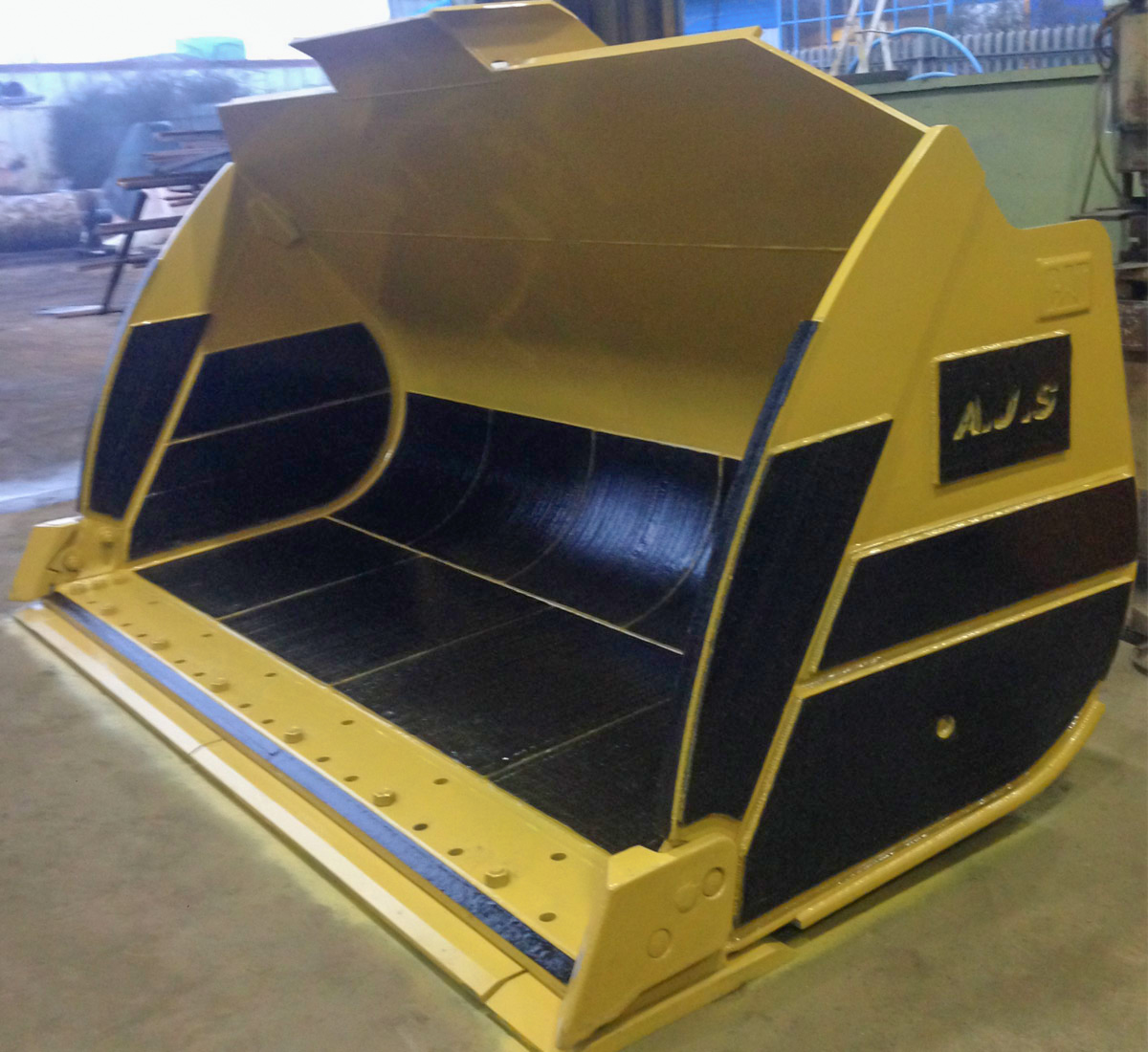 Complete wear package designed, manufactured and fitted
Full protection ensures the long life of your equipment.
New inner skins, side liners and heel pads etc.
Routine monitoring. Service visits provide performance records.
Protective components to your specifications.
Replacement profiles are always available.
We combine with original equipment manufacturers to give customers the best possible results.
Turn around time kept to a minimum.
Spare bucket loan where applicable.
The use of our Wear Plate can increase the average lifespan of heavy industrial equipment many times before a refit is required.
Wide range of specialist materials always held in stock.
A J Specialist Welding supply cutting edges and Toe Plates both bolt-on and weld on.
On-site eye repairs, in-line boring, conversions.
Specialist materials selectively positioned for maximum performance.
Comprehensive in-house facilities including Rolling, Pressing and Plasma cutting.