Manufacture of Wheelwashers
Wheel Wash System – Steel and Concrete
A J Specialist Welding supply a range of electrically powered wheel wash systems, featuring all steel construction to minimise costs. We can also supply steel and concrete combinations or permanent concrete structures.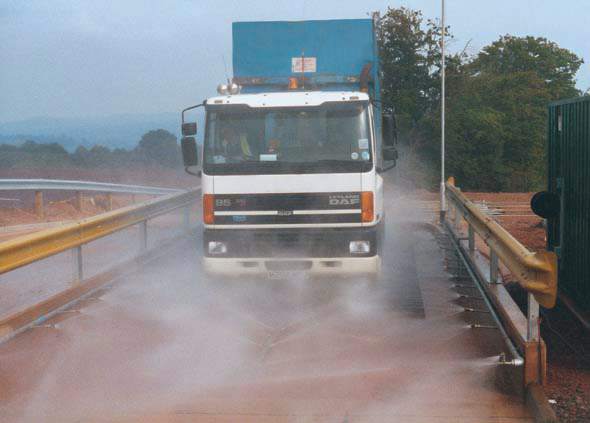 Manufacture of Wheelwashers
A J Specialist Welding offers a range of spray configurations to suit specific requirements featuring automatic start, water recycling, pressurised wash-down hose and extra storage. We can combine road rinsing with a vehicle wash.
Cattle Grid with Cabin AJ R01
| | |
| --- | --- |
| Size | W3250 x L5000 x H364 |
| Vehicle type max width | 2800 |
| Max weight | 42 tonne |
| Operating method | full auto operation by ground coil or microwave |
| Spray pressure | 7 Bar |
| Power required | 30kw |
| Water requirements | 350 litres per vehicle |
| Sludge removal | dig out with wheel loader or pump away |
| Cleaning time | 15 seconds |
| Max vehicles per hour | 190 subject to water storage capacity |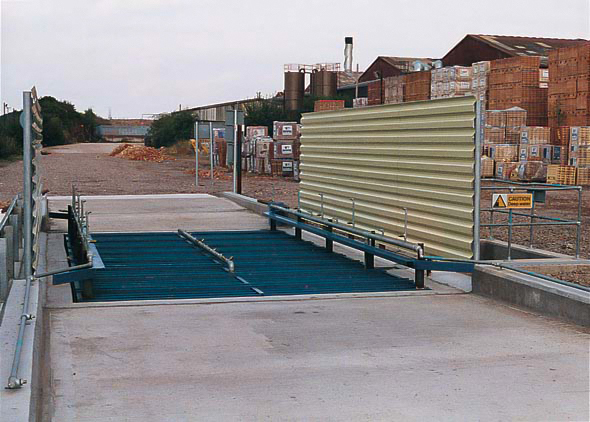 Optional Extras
Road sprays – Hose and lance – 24/7 Timer for operation – Frost stat
Static Bath Wheel Wash Drive Through type AJ B01
| | |
| --- | --- |
| Size | W3350 x L13000 x H300 |
| Vehicle type max width | 2800 |
| Max weight | 42 tonne |
| Operating method | No moving parts – drive through |
| Spray pressure | N/A |
| Power required | N/A |
| Water requirements | about 1 – 3 litres per vehicle |
| Sludge removal | drain off, pump out or remove grids and dig out |
| Cleaning time | 15 seconds |
| Max vehicles per hour | 90 |
Static Bath Wheel Wash with Sprays type AJ B02
| | |
| --- | --- |
| Size | W3350 x L13000 x H300 |
| Vehicle type max width | 2800 |
| Max weight | 42 tonne |
| Operating method | Full automatic operation via ground coil or microwave sensor |
| Spray pressure | 5 Bar |
| Power required | 5.5kw |
| Water requirements | 25 – 30 litres per vehicle |
| Sludge removal | drain off, pump out or remove grids and dig out |
| Cleaning time | 15 seconds |
| Max vehicles per hour | 75 |