Abrasion Resistant Wear Plates Steel
Abrasion Resistant Wear Plates
Steel Carbide
The A J Specialist Welding Wear Plate is a highly resistant long life wear plate which has proved extremely successful in reducing maintenance costs and component replacements. The abrasion resistant plate can be supplied in standard strip and plates or manufactured to your requirements with holes etc. AJS Wear Plate can be supplied in standard plate sizes 3000mm x 1500mm in thickness or to suit your specific requirements.
Chrome Carbide Wear Plate
A J Specialist Welding Wear Plate consists of a plate of plain carbon steel which has been clad at our Coalville works with a high chrome carbide deposit. The bonding between the base material and cladding is a true mechanical bond and therefore separation at the interface is virtually impossible.
Wear Plates Abrasion Resistant Carbide
We have in house facilities to roll and press A J Specialist Welding Wear Plate to customers requirements. Computer controlled Plasma cutting equipment enables A J Specialist Welding to produce profiles to customers needs in singles or multiples. We can also record details for analysis to anticipate your future requirements.
In more recent years we have also been shipping to mainland Europe. A J Specialist Welding also has close ties with major transport specialists for those customers who do not operate their own vehicles.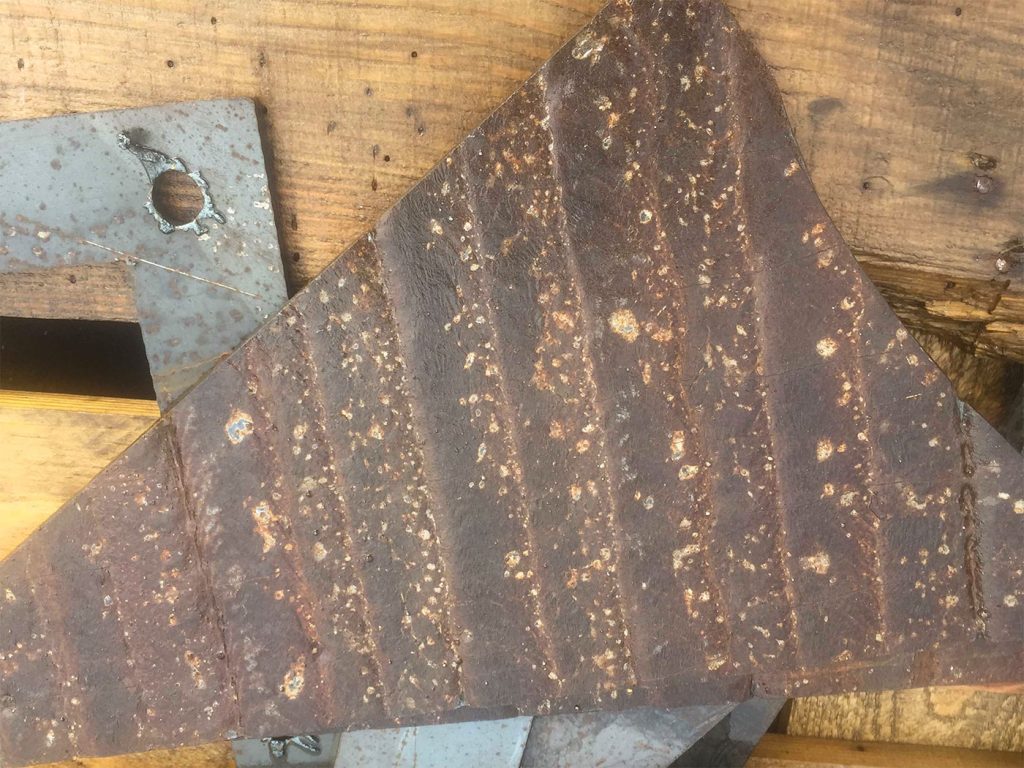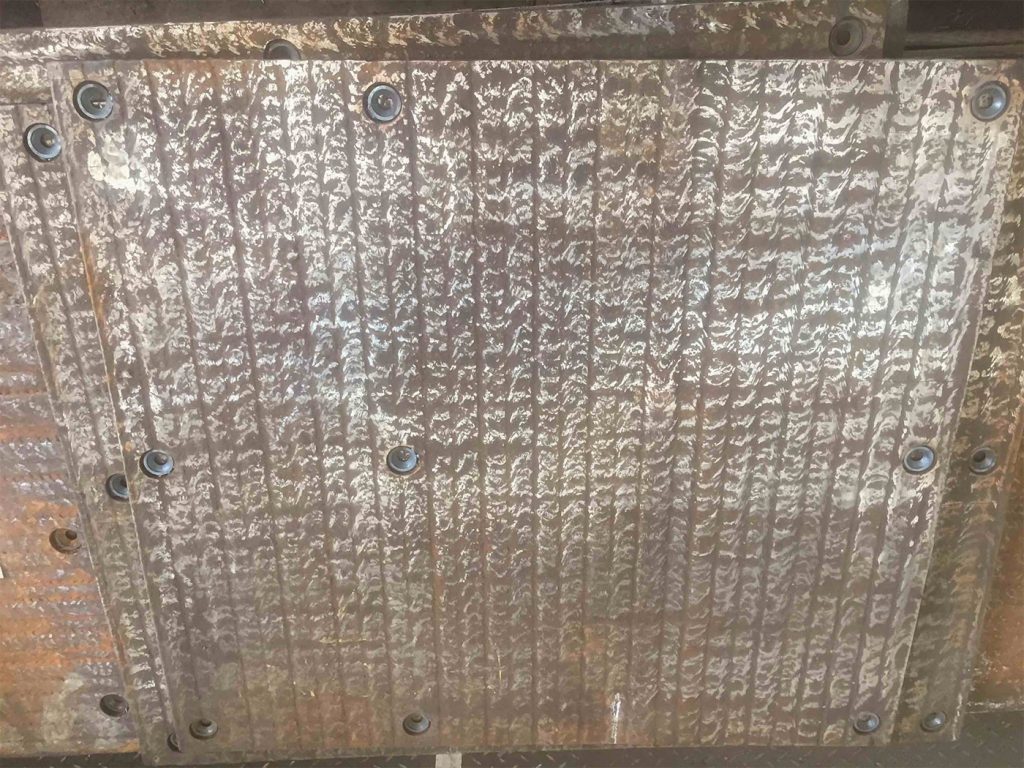 Due to the extreme hardness of the Chrome Carbide there are numerous surface stress relieving cracks on every square foot of the A J Specialist Welding Wear Plate. These are both necessary and desirable.
Conveyor chutes
Bunker liners
Screen liners
Grizzly bars
Vibro feeder trays
Rotor dryer plates
Mixer, arms, tips
Fan blades
Raw mill and classifier liner plate
Main frame liners
Screen decks
Wear plates
Bucket protection
Dump truck bodies
Screen clamping
Ballast regulator
Brush box and ploughs
Wall scrapers
Concrete mixer liners
Maintenance-free operation.
Aid to planned maintenance.
Can save thousands of pounds in maintenance costs and lost production per year (examples available on request).
Expensive components are clad (e.g. crusher spiders, grizzly bars, screen impact plates, fan impellers, excavator buckets, etc) to prolong component life indefinitely.
Easily cut using Air Arc, Plasma Arc or Gouging Rods.
Immediately available in standard strips and plates for general purpose maintenance.
Supplied to your exact size requirements with holes to suit your existing system.