Site Dust Suppression System
Common Applications in Construction: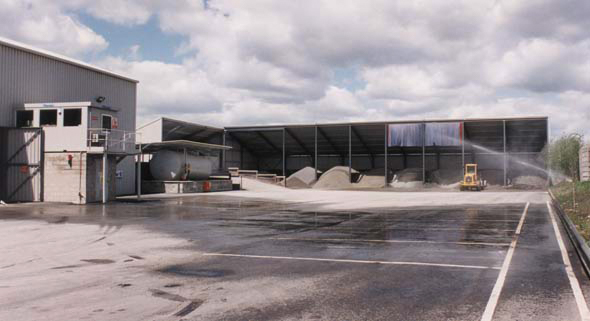 Dust Suppression Site Services UK Nationwide
A J Specialist Welding Environmental Solutions including dust suppression system have been employed in many material handling situations:
Versatile and cost-effective system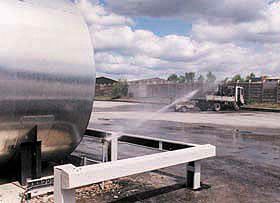 This unique design makes tip changing effortless, construction material is chemically coupled, glass-reinforced engineering-grade polypropylene combining strength, durability and chemical resistance.
Split eyelet nozzle bodies provide a fast and economical way of installation on to the pipe. The body inlet extends well into the pipe to retard the entry of sediment and minimise clogging. Nozzles will withstand pressures of up to 250psi (17 bar) and provide flow rates of up to 3gpm.
Spray Nozzle Comparison Table
| Item | Litres per minute at | Spray Angle | 3 Bar | 6 Bar |
| --- | --- | --- | --- | --- |
| Flatjet ⅜" | BSP P4090 | 36 | 50 | 40° |
| Flatjet ¼" | BSP P5040 | 15.8 | 22 | 50° |
| Floodjet ⅜" | BSP K40 | 32 | 36 | 130° |
| Floodjet ¼" | BSP K27 | 21 | 25 | 148° |
| Veejet ¼" | BSP H06510 | 3.9 | 5.6 | 65° |
| Veejet ¼" | BSP H06530 | 11.8 | 16.7 | 65° |
| Spirajet ¼ " | BSP HHSJ20 | 15.8 | 24 | 170° |
| Spirajet ⅜ " | BSP HHSJ82 | 65 | 99 | 170° |
| Unijet Tip | TG10 | 7.4 | 10.2 | 60° |
| Unijet Tip | TN4 | 0.1 | 0.13 | 155° |