Water Tank Repair Fabrication Welding Stairs Access Platform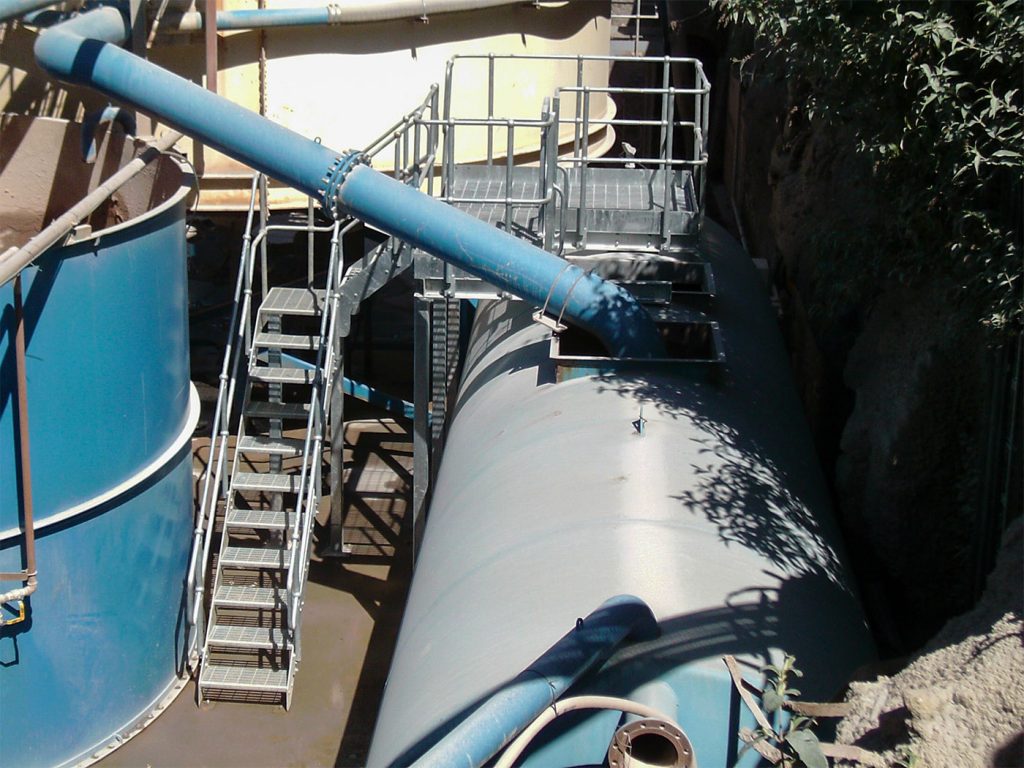 Bardon Quarry – Aggregate Industries Water Tank Repair
A J Specialist Welding was commissioned to supply and fit a permanent means of access (stairs and access platform) to an existing clean water storage tank for ease of regular maintenance of water level sensors and to provide safe access for routine tank inspections.
This new structure replaced hiring expensive scaffolding, both saving the client time and money over the long term.
Water Tank Repair Project Brief
The brief for the project was to provide a permanent access platform that can be fitted to the limited space available between the existing water tanks and still maintain walkway access to the ground floor level. Part of the brief was to limit unauthorised access into the tank while still allowing access to the other areas. AJS achieved this by providing a locked access gate that can be accessed by authorised personnel only.
AJS provided this project as a complete package from the site survey of the existing area through to manufacturing at are Coalville works and final site fitting.
Due to the limited space available AJ Specialists Welding's fitting plan was to deliver all of the components to the site and pre-build the platform and stairs in a clear and safe working area. Before lifting the two prebuild sections into the final position over the existing water tanks with a site crane, the main platform first followed by the stairs.
This meant that the site installation could take place over a weekend when the plant was not running thus eliminating site downtime.