Welding Together – Company Acquisition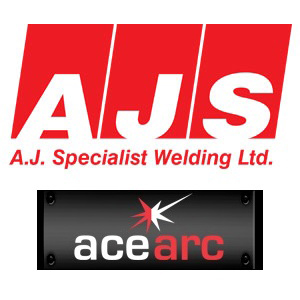 AJ Specialist Welding acquire Ace Arc Ltd
In October 2017, AJ Specialist Welding acquired Ace Arc Ltd, bringing together two established companies, well known and respected in the quarrying and recycling industry. Their expertise in manufacturing, producing and delivering chrome carbide overlay plate products are proven as the most superior on the market.
Doubling Manufacturing and Wear Plate Capacity
We now have over 75 years of experience in delivering quality wear-resistant products expertly undertaken at our two factory sites in Coalville. The acquisition will double our profile cutting capacity, thereby, decreasing lead times, meeting your delivery requirements thus improving our customer service and your company's competitive edge.
Carbide Wear Plates – Service Spotlight November 2017
We've noticed traffic coming to our site via Google Search for some different terms for Wear Plates. Here's this month's top 5:
Abrasion resistant linings for asphalt production
Abrasion resistant plate
Carbide wear plate
Abrasion resistant steel
Abrasion resistant steel plates
Do you need specialist help with improving the working life of your plant? Have difficulty finding spares for a piece of machinery? A J Specialist Welding can help. We deliver worldwide.
With over 40 years of experience in supplying cost-effective engineering solutions to the material handling industries, A J Specialist Welding have the knowledge and the facilities to help you.